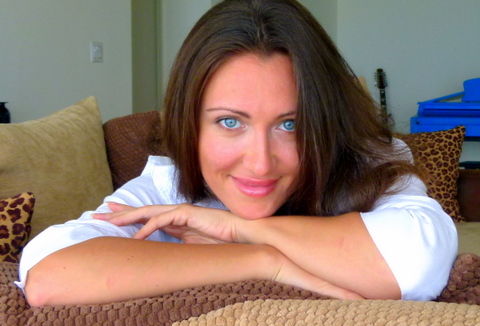 Dr. Irina Fredericks is a highly skilled and experienced Licensed Mental Health professional who is widely recognized for her expertise in the evidence-based treatment of anxiety disorders, relationship issues, and stress management. With over 15 years of experience, Dr. Fredericks has helped countless clients achieve their goals and improve their overall well-being. Dr. Fredericks received her Doctoral Degree in Developmental Psychology from Florida International University (FIU), a Master's Degree in Clinical Psychology from Barry University, and a Bachelor Degree in Psychology from Florida Atlantic University (FAU). She completed her pre-master's clinical training at Child Provider Specialists of Dan Marino Center, Miami Children's Hospital, where she received an extensive experience in administering and interpreting the results of a wide range of psychological tests, assessing developmental delays and/or social and emotional challenges in children and adolescents. For her post-master's internship, Dr. Fredericks worked at Child Anxiety and Phobia Program of Florida International University,  where she was trained to provide evidence-based treatment to help children and adolescents with various anxiety and phobia related issues. In addition to her clinical work, she was involved in a NIMH funded clinical research aimed at evaluating the efficacy of child anxiety treatment approaches and mediators of successful treatment outcome. A specific focus of Dr. Fredericks' research was on evaluating the efficacy of psychosocial treatment approaches to help children and adolescents not only to overcome anxiety and phobia issues but also reach maximal growth and potential in their academic performance, peer relationships, and family time.
Throughout her career, Dr. Fredericks has built a reputation for providing a safe and supportive environment where clients can explore their thoughts and feelings and work towards achieving their goals. She takes a warm, compassionate, and non-judgmental approach to therapy, tailoring her treatment methods to each client's individual needs and goals. With a holistic approach to treatment, she is focusing not only on symptom relief but also on helping clients achieve optimal growth and potential in all areas of their lives.
In addition to her work as a psychotherapist, Dr. Fredericks is a Psychology Professor at local universities in the state of Florida and a sought-after speaker and consultant on topics related to mental health and wellness. Below is the video with Dr. Fredericks' interview (from 3:32) about the research-based information pertaining to the effect of the COVID pandemic on individuals' creativity.
Dr. Fredericks' dedication to promoting mental health awareness and providing quality care to her clients is a testament to her commitment to helping individuals and communities thrive. Her extensive training and experience, combined with her compassionate approach to therapy, make her the best choice for clients who are seeking help in these areas. Whether you are struggling with anxiety, relationship issues, or stress management, Dr. Fredericks can provide the guidance and support you need to achieve your goals and improve your overall well-being. As a native Russian speaker, Dr. Fredericks provides her services fully online in both Russian and English languages. 
For more information or to schedule an appointment with Dr. Fredericks, please click HERE.