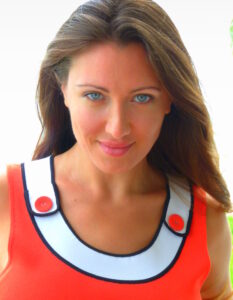 Are you a parent who believes your child may suffer from anxiety?
Is your spouse from Ukraine, Russia or any other post-soviet states, and you are having marital issues?
If so, you are at the right place! With years of clinical experience as a scientist-practitioner who strongly values empirically-supported treatment techniques, I can help you and/or your loved one to learn tools necessary for a productive, fulfilling life. I provide Individual, Family, and Couples Therapy to individuals of all ages in both English and Russian languages fully online via HIPAA-approved websites.
Here are some of the benefits you can gain from working with me: (1) Improved emotional and physical health; (2) Better performance at school/work; (3) Satisfying and rewarding daily-life functioning; and (4) Increased self-respect and self-trust.
What makes me different from other Mental Health Counselors?
I provide counseling in a particular style that I believe is optimally effective. It is my belief that a therapist should act as a coach — a someone who is collaborative and does not tell what to do. During my treatment sessions, I actively engage my clients by positing discussion questions so that they can derive answers to their questions on their own. I use humor, as appropriate, and utilize lots of visual arts and role-play.
In a psychoeducation discussion portion of the treatment, I do not lecture. Instead, I strive to convey my points across in such a way that would help my clients to understand themselves what is important for them to know.
I believe that my job is to coach or facilitate change so that you and your loved ones can discover or learn the skills necessary to accomplish our collaborative goal to face and conquer a difficult situation.
The treatment I offer is a science-based methodology developed by internationally renowned experts.
We will work together — as a team. With my guidance, support, and assistance, you will build knowledge and confidence necessary to develop sense of empowerment, self-efficacy, and positive thinking.
Here is some of the feedback I received from my clients:
"In my first few sessions so far, Dr. Fredericks has been very helpful. We have discussed concerns I have in several different areas of life, and she has given me some great tools for being able to focus and work through the issues as they arise. It has been an excellent experience, and I am glad to have the opportunity to learn from her."
"Dr. Fredericks has been very effective in addressing my concerns. In a short amount of time, we have established a great professional connection and I feel very comfortable talking with her."
"Dr. Fredericks is an amazing therapist. She really helped us through a tough time in our marriage. We are forever grateful to her." 
"Dr. Fredericks is very professional, empathic and intelligent. It is so nice to be able to speak with someone like this from the comfort of my home, it really is a blessing."
Dr. Fredericks is patient, kind and pragmatic. Reframing situations but also understanding the initial perspective. She has in depth explanations of how and why we have come to think in certain ways this helps to understand the root cause of situations.
"I was a pinball with my needs, but she was incredible at helping me figure out my trigger points and gave wonderful techniques to practice for the following week after a session. Once implemented everything was slowly falling back into place. She is an incredible listener, and helps talk through the solution rather than just saying what I should do. I would highly recommend her!"
CLICK HERE to schedule an appointment for assessment and counseling.